Hey there little bookworm!
In this page you will see what books I've read in the year 2015. It was indeed a very awesome year for me, I started my blogging career last April 2015 and I started reviewing books at the same time. I managed to read 73 books out of 50 books in my Goodreads Reading Challenge. So here's a list of the books I read and review. I highly recommend every book in this list 🙂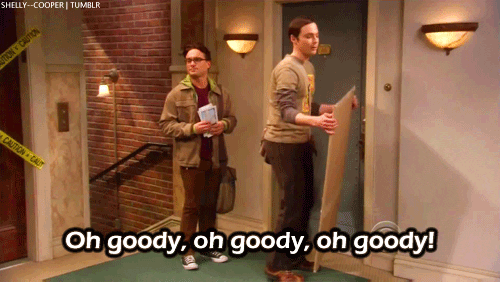 AHERN, CECELIA
BROWN, JAYE ROBIN
CARTER, AIMEE
THE GODDESS HUNT (GODDESS TEST #1.5)
GODDESS INTERRUPTED
THE GODDESS LEGACY (GODDESS TEST #2.5)
THE GODDESS INHERITANCE
CASS, KIERA
THE PRINCE
THE ONE
THE GUARD
THE QUEEN
COTUGNO, KATIE
DE GUZMAN, CLAIRE
DE GUZMAN, KRISTA
TRUE PHILIPPINE GHOST STORIES #14
ESGUERRA, MINA
FERNANDEZ, ROJE
KILIG REPUBLIC #2: THE SEVENTH BF
FINNEGAN, AMY
FORD, LIZZY
HAN, JENNY
HODKIN, MICHELLE
THE UNBECOMING OF MARA DYER
LAZEBNIK, CLAIRE
THE TROUBLE WITH FLIRTING
LEVITHAN, DAVID
MANIEGO, GIANNA
TRUE PHILIPPINE GHOST STORIES #1
MATSON, MORGAN
AMY AND ROGER'S EPIC DETOUR
MELLOW, E.J.
MINIANO, MARLA
MLYNOWSKI, SARAH
TEN THINGS WE DID (AND PROBABLY SHOULDN'T HAVE)
MOSELEY, KIRSTY
NOTHING LEFT O LOSE
ENJOYING THE CHASE
FREE FALLING
POLES APART
MURPHY, JULIE
PAIGE, DANIELLE
PASION, ANDREA
PERKINS, STEPHANIE
LOLA AND THE BOY NEXT DOOR
ISLA AND THE HAPPILY EVER AFTER
POE, EDGAR ALLAN
POE'S TALES OF MYSTERY AND TERROR
QUILLA, MELAI
KILIG REPUBLIC #3: LOVE STORY BY HEADLINES
KILIG REPUBLIC #7: THE CLOSET I GOT FOR YOU
RIORDAN, RICK
PERCY JACKSON AND THE OLYMPIANS: LIGHTNING THIEF (Reread)
PERCY JACKSON AND THE OLYMPIANS: SEA OF MONSTERS (Reread)
ROSE, SHERRIE
ROTHENBERG, JESS
ROUX, MADELEINE
ASYLUM
SANCTUM
THE SCARLETS
CATACOMB
ROWELL, RAINBOW
ROWLING, J.K.
HARRY POTTER AND THE SORCERER'S STONE
HARRY POTTER AND THE CHAMBER OF SECRETS
HARRY POTTER AND THE PRISONER OF AZKABAN
HARRY POTTER AND THE GOBLET OF FIRE
HARRY POTTER AND THE ORDER OF THE PHOENIX
HARRY POTTER AND THE HALF-BLOOD PRINCE
HARRY POTTER AND THE DEATHLY HALLOWS
SCHNEIDER, ROBYN
THE BEGINNING OF EVERYTHING
SNICKET, LEMONY
A SERIES OF UNFORTUNATE EVENTS #1: BAD BEGINNING
A SERIES OF UNFORTUNATE EVENT #2: REPTILE ROOM
TING, REGINALD
TRUE PHILIPPINE GHOST STORIES # 5
TRUE PHILIPPINE GHOST STORIES #9
TRUE PHILIPPINE GHOST STORIES #10
TRUE PHILIPPINE GHOST STORIES # 11
VALENTINE, ALLYSON
HOW (NOT) TO FIND A BOYFRIEND
VALENTINE, NIKKI
YAO, INES