Genre: Fantasy, Mythology
Pages: 490 pages
Published: October 26th 2015 by Captured Press
My Rating:
SYNOPSIS:
In a modern world ruled by territorial Greek gods, the human race has been oppressed, exploited and now, nearly destroyed by the constant war of the gods.
However, a human girl with the power of a goddess is coming of age. Alessandra is the Oracle of Delphi – the last prophesized – and bears the mark of the double omega. Soon after she turns eighteen, Alessandra is told her destiny: to step between the warring gods and the human race and save her world from certain ruin.As she was growing up she was trained by a demigod, Herakles, who taught her everything that she needs to learn. But one day she broke a rule and her life is bound to change forever…

MY THOUGHTS:
First of all I want to thank the author for sending a copy of this book for review.
Normal people aren't prepared for their world to change or to face the trials awaiting them.

Sometimes success takes a different shape than one expects.

Your name is seared into my soul. I will always return to you.
I need to breath and gather my thoughts!
I don't know what to say, this novel is SO FREAKIN AMAZING!!!
Amazingly written, the scenes was on point, the characters? You will love them all especially the villains, you'll just love to hate them.
The whole plot of the story was so good that I felt I was reading in 3D, I'm not even kidding. As I was reading it I felt like I'm one of the characters in the book, the way the author visualized the scenes is just perfection, my imagination just took me to another dimension. I seriously just flew through the pages of this book, every page is full of surprises that you don't even want to miss every second.
The characters had their own persona that didn't drag down throughout the story, the main character Alessandra is very badass, in my opinion. She's not your oh so perfect girl in this novel. She had imperfections that will make you like her, her bravery shows how much she wants to know more about herself and how much she wants to save someone very important to her. You'll see how innocent she is on how the real world is really like. The way she approaches every life and death situations thrown at her, you can see that she's not that clever when it comes into fighting a battle but she manages to get through it. The other characters are like her as well, they stood up to what they really are. You won't know who's the good one or the bad one, you'll get to see who really the characters are in this novel, you'll be surprised with the plot twist this book has to offer. Until now, I'm still guessing who's side I'm in.
There's a bit of romance in here that I want to see hopefully throughout the series. I'm rooting for Alessandra and Adonis!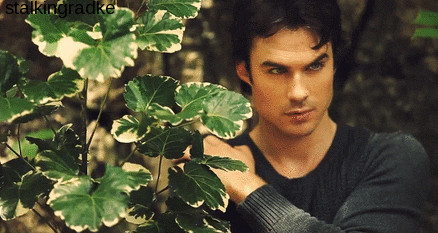 Every word that flows out of Adonis' lips will make your heart melt, seriously. He's the man of my dreams or nightmares.
The author has done her magic very well and gave this book its life.
I definitely recommend this book to everyone. It's now one of my favorite reads in 2015. If you want to read it, don't forget to bring your own weapon, you might get lost inside of this book and find yourself facing a monster. Good luck!