Genre: Contemporary, Fantasy, NA
Pages: 329
Publication: Four Eyed Owl / May 15th 2015
My Rating: 5/5
---
SYNOPSIS:
Molly hasn't slept well since the night of her twenty-fourth birthday. Being struck by lightning might have something to do with it, but then again, her chicken did look a little undercooked at dinner. Whatever the culprit, her life quickly catapults from mundane to insane as, night after night, Molly is transported through her once dreamless sleep to a mysterious land illuminated by shooting stars.
There she meets the captivating but frustrating Dev, and together they discover Molly possesses a power coveted by his people—the ability to conjure almost anything she desires into existence. Seduced by the possibilities of this gift, Molly shifts her attention from waking life toward the man, the magic, and the world found in her dreams.
But Molly must ask herself—does something truly exist if you only see it when you close your eyes?
Faced with the threat of losing everything—her job, best friend, boyfriend, and most importantly, that little thing called her sanity—Molly will learn just how far she'll go to uncover what is real and what is merely a figment of her imagination.
---
ABOUT THE AUTHOR:
I'm the author behind the NA Contemporary Fantasy trilogy The Dreamland Series. When I'm not busy moonlighting in the realm of make-believe, I can be found doodling, buried in a book (usually this one), or playing video games.
---
MY THOUGHTS:
I don't know my new life will be like, what tomorrow will bring, but for the first time, that hole that's always been inside my chest fills up. It sits full, warm and ready..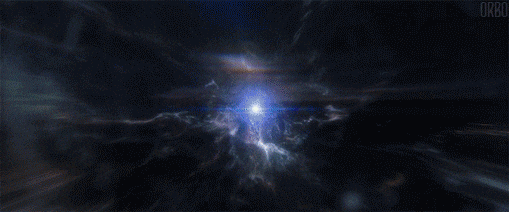 First of all, I want to thank the author for sending me a copy in exchange for a honest review.
I must say that I'm not a really big fan of fantasy novels. I just didn't like how some of the story plots that I have read were too boring for me BUT this book is an exception!
A very light and fast-paced novel that after you read a couple of chapters you'll be wanting more. Every detail of the story plot was well written. It didn't bore me, I really like how the whole dream world was introduced in this story, a very clever one indeed. It's such a great way to show people that you can really imagine living in your dreams, probably one of the best things in life. I never thought that I will enjoy this book, guess I was wrong. I loved every piece of it! I was very lucky to receive a copy of this spectacular book. Not to mention the characters, Oh I thought they were really badass! I really liked Molly(MC) I don't know why nut I really liked her. Well of course, I'm definitely swooning over the guys, Dev & Jared. They are soooo dreamy.
Maybe this book will give me a head start in finally reading some fantasy novels. I really need to read the second book as soon as possible I need more of the dreamland world! I might fall asleep tonight and maybe just maybe find myself in their world…
All in all, this book definitely deserves the spotlight!
---